2023 Tournament is Sunday, October 15
12:00p registration 
Golfer Registration
Sponsorship Form 2021
A note from tournament director, Patrick Dauer:
I am pleased to tell all of you that the 2020 SVAE Golf Tournament has been a great success! Congratulations to our trophy winners, however the real winners are the students who will benefit from our worthy student fund, the intention of which is to help those who value Christian education and need financial assistance.
I want to thank all of our golfers, sponsors, and volunteers, without whom this event would not be possible. The sponsors are listed below. If you are in need of their goods or services please remember them with your patronage. 
Though I risk leaving someone out I want to name some of our helpers:
Candace and Gary Jenkins, Marlene Mitchell, Mauricio Trigo, Monica Grimes, Judah Hammond, Matthew Reedy, Bryan Rinker, Mike Moulder, and a host of SVAE students. Special thanks also to our committee: Davin Hammond, Carrie Heilman, Ryan Knight, and Ryan Brossfield, who provided their leadership and skills to make this happen. Thanks to all!
Platinum Sponsors 2020
Red August Farm is a brand new wedding and event venue tucked away in the Shenandoah Valley with gorgeous views and an intimate country farm setting. 
1171 Hermitage Rd, Waynesboro, VA 22980
(540) 294-5573
https://www.facebook.com/RedAugustFarmVA/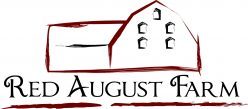 Complete construction and remodeling services specializing in erecting and framing of residential and commercial structures.
naildriver88 <at> gmail.com
(540) 294-5574
2970 S Main St, Harrisonburg, VA 22801
Sales: 540-434-1400 Service: 540-434-1400
GOLD Sponsors 2020
Advanced Helicopter Concepts
Bryce Resort
First Impressions Home Inspections
Hanon Pediatrics
Keith White
Potomac Conference of SDA
Rocktown Counseling
Shenandoah Valley Academy
Silver Sponsors 2020
Infinity Limousine
Don Feltman
Hevener's Cars and Trucks
Mountain Valley Home Comfort
Paul Davis Restoration – New Market
Paul Davis Restoration – West Virginia
Bronze Sponsors 2020
Duane & Tammy White
Law Offices of Michael Melkersen
Accent Realty
Bernhart's Contracting
Champion Lawn Care
Champion Strawberries
Harpine Drywall
Hughes Electric Services
Jackson's Corner Café
Katie's Custard
Kray Orthodontics
Life Care Center
Mount Jackson Farm Service
Ole and Gail Melkersen
Pack's Frozen Custard
Sandra Clatterbuck
SIT Accounting
Sonrisas Family Dentistry
SVA Alumni Association
Young & Injoo Lim
Sign Sponsors 2020
7 - 11 of New Market
A Voice for Strings
Other Sponsors 2020
Calico Emporium
Caverns Country Club
Domino's Pizza of Broadway - door prizes
Jalisco Mexican Restaurant, New Market
McKee Bakery - food donation
Monica Grimes Portrait Design - photography services
Mulligan's Golf Center
New Market Grocery
SignPro - tee box signs
Sly Fox Golf Club
Valley Sports Connection